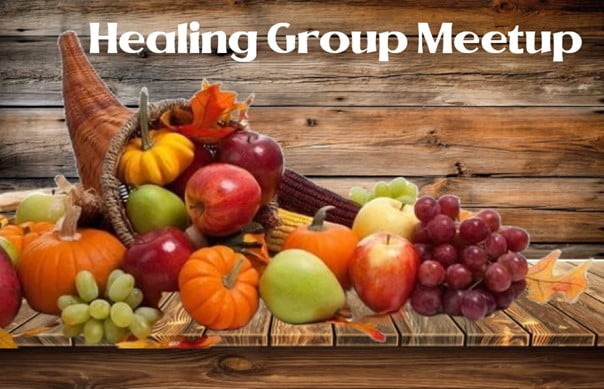 You're Invited to This Saturday's Pre-Thanksgiving Meetup on Zoom!
Saturday, November 18, 2023
New Time One Hour Late
9 am Pacific, 12 pm Eastern, 5pm London, 6pm France
Click on this World Time Converter for all other areas
Abundance & Gratitude 
Join us for conversation and great camaraderie this Saturday, for our pre-Thanksgiving gathering with friends and family. We have a lot to be thankful for!
The Cornucopia (Image in this post) or horn of plenty was said to originally be made of a literal horn. It would be filled with delicious fruits and vegetables from the harvest and its origins are ancient.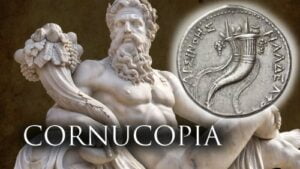 The earliest reference to a cornucopia is found in Greek and Roman mythology, which dates back nearly 3,000 years ago. The name itself comes from Latin, "cornu copiae", which translates to horn of abundance. The most likely source of the horn of plenty symbol is a story related to the Greek Zeus, king of all the gods.
We would like this coming meeting to be a cornucopia of fun and thankfulness  as we each share something we are grateful for in our lives. Be prepared to introduce yourself, say where you are from, and announce what you are grateful for at the beginning of the meeting.
If anyone has a joke they'd like to share, or a funny meme, you can share it after our guided healing meditation. We hope to keep this meeting light and enjoyable and expect it to only last 60 to 90 minutes max. Besides, you may want to save your energy for Black Friday's major shopping spree!
We hope you'll join us to celebrate the season and our growing abundance of friendship and family!
Join the Healing Group Call
Time: Saturday, Nov 18, 2023 9am Pacific (or a few minutes before to check in with the group)
https://us02web.zoom.us/j/83875118791?pwd=K0JXZVVjOVI5K25CODlJcUZEemVpUT09
Meeting ID: 838 7511 8791
Passcode: 051259
One tap mobile
+16699006833,,83875118791# US (San Jose)
+16694449171,,83875118791# US
Find your local number: https://us02web.zoom.us/u/kdfRyB7ypk