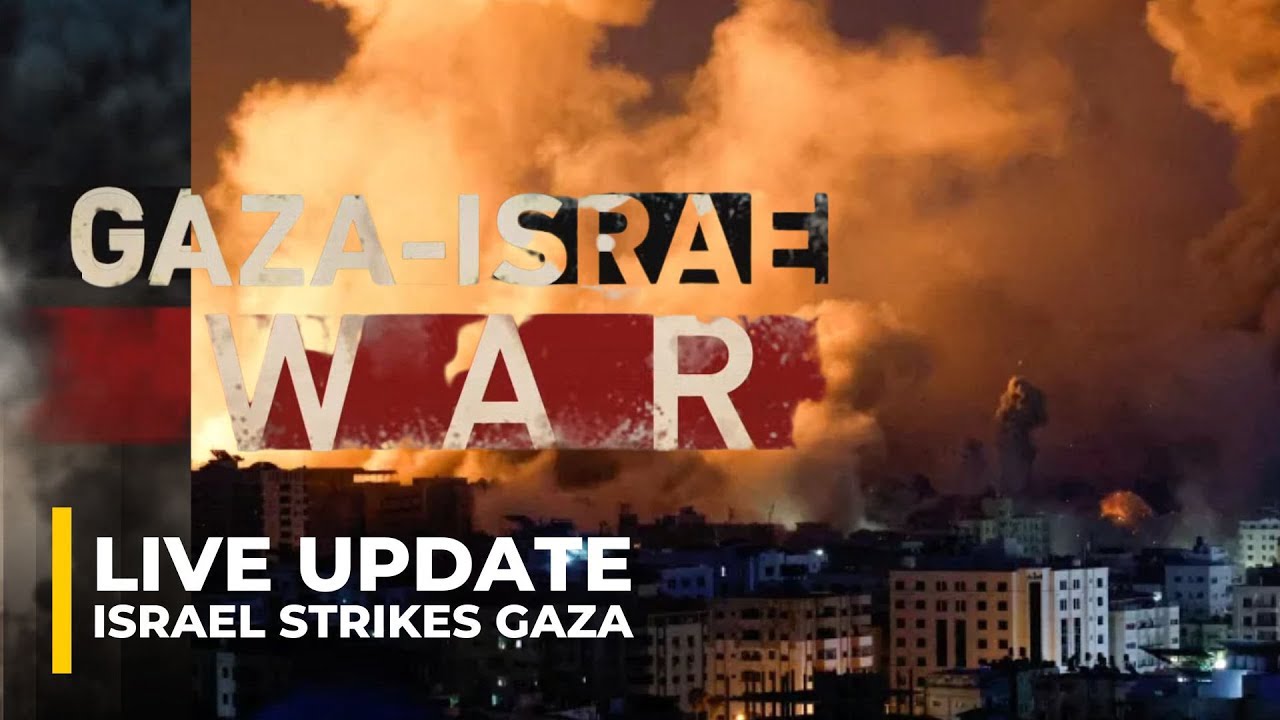 by Chris Black,
Our Greatest Ally is currently storming al-Shifa hospital and opening fire on the patients inside.
Rick Wiles of TruNews is aghast at what we are witnessing and what is being covered up by the media.
Rick Wiles denounces Bibi the Baby Killer

Find out More:https://t.co/Px089skJSC#RickWiles #Bibi #Netanyahu #Israel #TruNews pic.twitter.com/Th9MUkPxJk

— TruNews™ (@TruNews) November 13, 2023
Here is the president of Israel describing the war in Gaza:
BREAKING: 🇮🇱 President Herzog, addressing demonstration in Washington DC, says 'We come together to march for good over evil, for human morality over blood thirst. We march for light over darkness.'

— The Spectator Index (@spectatorindex) November 14, 2023
Here is Netanyahu on Hannity last night claiming that Hamas, which has been confined by the siege to Gaza for over 15 years, is poised to overrun Europe:
Netanyahu on Hannity last night:

– Israel is invading Gaza "for the sake of Gazans." Sounds very generous and humanitarian

– War boils down to "good guys" versus "bad guys"

– If Israel doesn't occupy the Gaza strip, "Europe is next, and you're next." I guess he means Ohio pic.twitter.com/4GXGDC5khk

— Michael Tracey (@mtracey) November 14, 2023
Here are some of the bombs which Israel has fired at hospitals in Gaza:
#BREAKING| NYTimes report confirms identifying an #Israeli illumination shell and multiple 120mm HEAT shells fired by Israeli tanks at Al Shifa Hospital last week.

At least 7 people were killed in the Israeli attack, which #Israel denied its responsibility for, claiming that… pic.twitter.com/ltOSU0WeWF

— Quds News Network (@QudsNen) November 14, 2023
Here are some dead civilians who were carrying white flags:
twitter.com/jakeshieldsajj/status/1724525398396915934
Here is a bipartisan request in the Wall Street Journal from members of Knesset asking the West to take millions of Palestinian refugees:
Members of the Israeli Knesset want the US to take in expelled and displaced Gazans whose houses have been destroyed by the bombs the US supplied pic.twitter.com/mZz8yfrSX4

— Michael Tracey (@mtracey) November 14, 2023
Here are Israeli settlers describing their plans:
Israeli settler colonizer openly saying that they doing genocide and ethnically cleansing Palestine.

Still some M*ron saying: "there is no genocide in #GAZA "

"10,000+ Palestinians Massacred#Gaza_Genocide #CeasefireInGazaNOW"pic.twitter.com/hrx82iHiKb

— Amanur Rahman (@the_amanur) November 14, 2023
Israel's systematic murder of innocent children in #Gaza is not coming out of vacuum. Over the last weeks, thousands of Israeli settlers on social media have been busy advocating for the murder of #Palestinian children. pic.twitter.com/agDf2KxK24

— Quds News Network (@QudsNen) November 14, 2023
Here are Israeli soldiers casually shooting some kids playing on scooters in the West Bank
Two Palestinian kids, playing with their scooter, have been shot by Israeli forces in the West Bank. pic.twitter.com/3AW00EDZj9

— Ashok Swain (@ashoswai) November 13, 2023
This one stands out to me.
This one tells you everything you need to know about Israel.
Left: Israel posted this PR picture with a disabled elderly Gazan, Bashir Hajji (75), bragging about their "humanity"

Right: Bashir's body was discovered right after, killed with 2 shots to the head & back, per his granddaughter

"He died tired, cold, thirsty & hungry" she wrote pic.twitter.com/aXwerDEqIA

— Muhammad Shehada (@muhammadshehad2) November 14, 2023
How is anyone "blessed" for "standing" with this genocidal state and its psychopath leader?
Source: https://citizenwatchreport.com