Nyla Nguyen is a Twin Flame, an old soul and a Light Warrior here to assist the planet and its inhabitants in this ascension period. She helps to anchor the 5D energy, share her spiritual/metaphysical and Galactic knowledge for people going through their ascension journey. She has a Youtube channel and membership site to spread the light. She covers current events from a 5D (Galactic) perspective.
We spoke with Nyla about how to awaken to 5D consciousness and what can one do to help others join in the path. What are the big issues being missed? The answers may surprise you.
Nyla backs up her claims with lots of research and facts that she presents in her videos.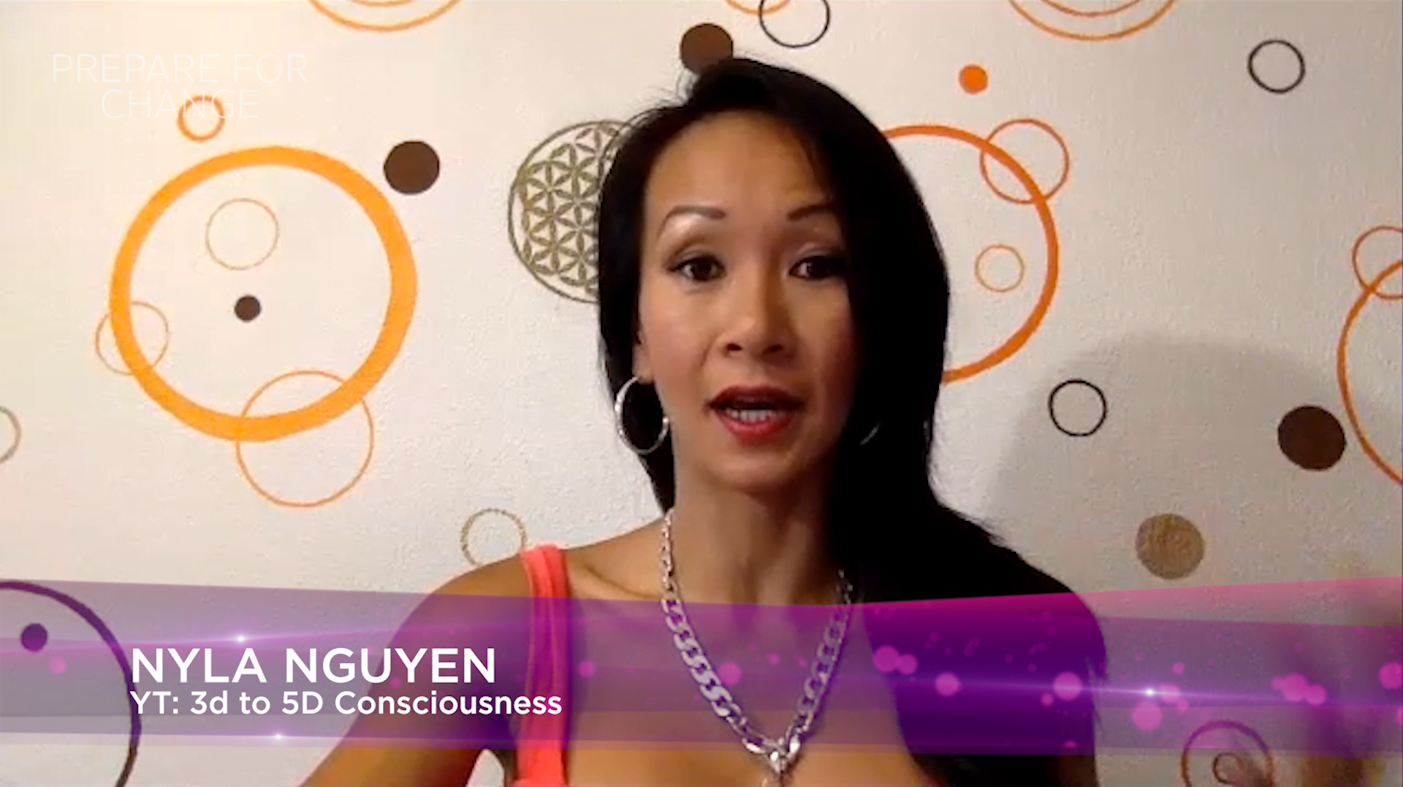 Nyla Nguyen: nylanguyen.com
YouTube: 3d to 5d consciousness
Donations:
Prepare For Change is a registered 501c3 charity and only run through public donations, to help us continue bringing you more interviews and daily posts on our website please offer a financial donation. Beyond keeping our operating costs covered with an all-volunteer staff. Prepare For Change is the proud founder and supporter of an orphanage in Malawi, Africa. A significant proportion of our donations go to this noble and worthy cause.
To donate please visit: https://prepareforchange.net/donations
As always try to raise your vibration and remain loving to one another, we're all one, and we're all going to bring about a new world!