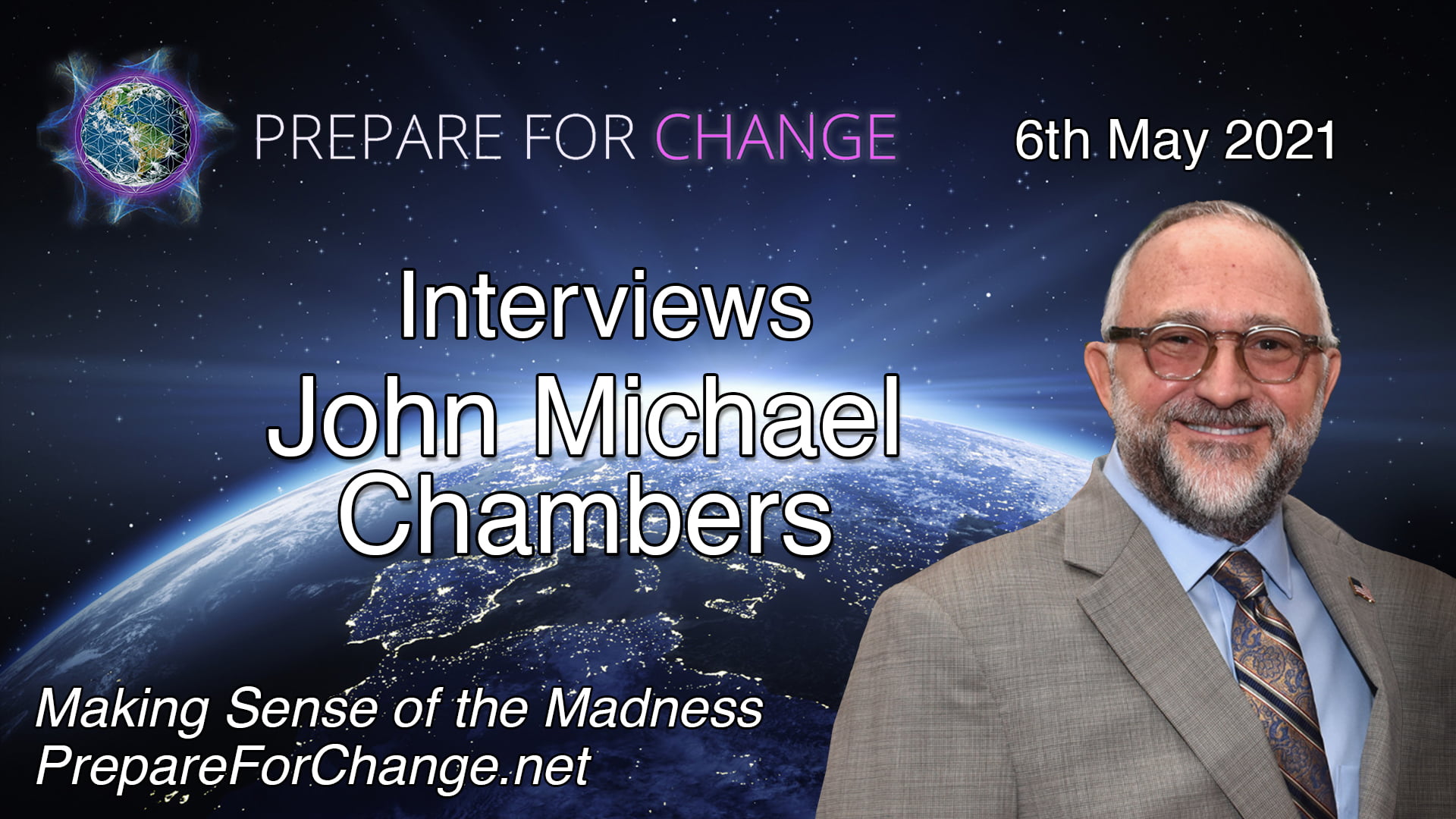 https://www.bitchute.com/video/5J3VDDf9FUYj/
John Michael Chambers created the alternative media platform American Media Periscope (www.americanmediaperiscope.net) and hosts the show "Making Sense of the Madness," 4 days a week. Recent guests on John's show include: Simon Parkes, Sidney Powell, General Michael Flynn, Charlie Ward, Robert David Steele, and Juan O Savin.
During John's two-hour interview with Prepare For Change host Mary, John passionately shares his views on the impact of globalization and the changes and challenges facing not only Americans, but all of humanity. While John shares his story of going down the rabbit hole as a truth seeker and then revealer, he shares some "truth bombs" which may be shocking to some.  The reveals include the Shadow Government Deep State, voter fraud, human trafficking, Hegelian Dialectic, the American Resurrection, and the corrupt debt slavery financial system corruption, among other things. In addition, John gives his perspective on if we're watching a movie, or need to roll up our sleeves, get involved, and take action.
Keep on seeking the truth, rally your friends and family and expose as much corruption as you can… every little bit helps add pressure on the powers that are no more.
Donations:
Prepare For Change is a registered 501c3 charity and only run of public donations, to help us continue bringing you more interviews and daily posts on our website please offer a financial donation. Beyond keeping our operating costs covered with an all-volunteer staff. Prepare For Change is the proud founder and supporter of an orphanage in Malawi, Africa. A significant proportion of our donations go to this noble and worthy cause.
To donate please visit: https://prepareforchange.net/donations
As always try to raise your vibration and remain loving to one another, we're all one, and we're all going to bring about a new world!