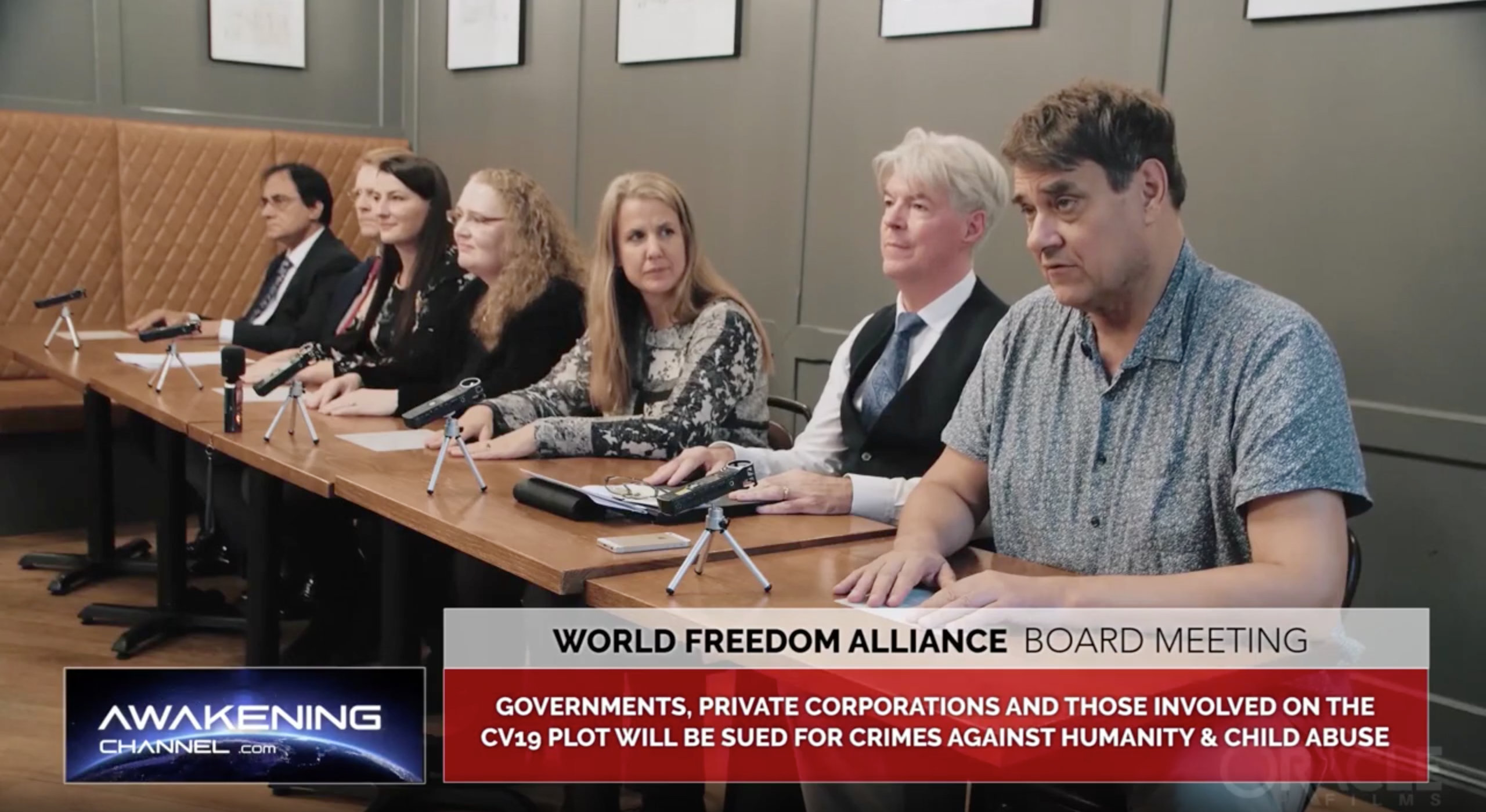 WORLD FREEDOM ALLIANCE to sue Governments, corporations and individuals around the world for the CV19 fake crisis.
WORLD FREEDOM ALLIANCE is made up of thousands of doctors, scientists, professors, lawyers, journalists… around the world
To watch the Video click the link below:
http://www.awakeningchannel.com/post/those-responsible-for-the-cv19-fake-crisis-to-be-sued-for-crimes-against-humanity-and-child-abuse?fbclid=IwAR0OMUBpe1flr_Hg8ImCGlq1WIT-u5rGqLb36SkWQdnQFJGHg2GbW7hhLms
"There is no doubt that what we are seeing are crimes against humanity and child abuse – forcing children to wear masks  at school."
"We are looking at the masks, we will be sending notices of liability to schools, principals, CEO of companies and doctors. To put them on notice. If you put those people on notice and something happens after that notice then they will be held personally responsible and liable. This will give parents and empower people with knowledge to put pressure on the public sector."
– Martin Byrne, Barrister at Law practicing in the Superior Courts, Dublin.
For more information:
https://worlddoctorsalliance.com/blog/theworldfreedomalliance2020announcementvideo/