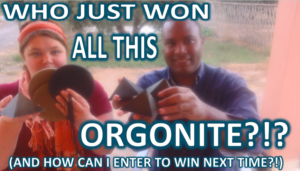 Our contest was so popular this past month we are doing it again for the month of December!  Congratulations to the winner of Novembers Orgonite giveaway: Trisha Carter!  She is so excited to win this orgonite I can almost hear her jumping up and down all the way from here in Morocco!  It has been such a pleasure to run this contest and see the amazing response from such wonderful people. We are doing it again! Here is a quick video of us announcing the winner.
To enter to win for the month of December all you need to do is enter your email address to enter our contest to win $1,000 worth of our orgonite products from Fix the World Morocco! This natural technology of orgone energy can help protect you against EMF and electronic pollution. It can help to clean your water and preserve your food. It can help you sleep better and grow bigger plants. It can also help clear up chemtrails above your house. We make all of our orgone products by hand in our little workshop in Morocco and ship worldwide. Keep reading below to enter your email and for more information on what you can win.

ENTER YOUR EMAIL HERE BELOW!
About the Orgonite Contest
All you need to do is write your email address in the form below to enter our contest to win $1,000 worth of our orgonite products.   Here's what's included in the orgonite sweepstakes package: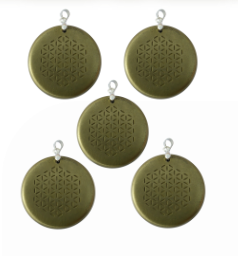 5 Bronze Orgonite pendants. Helps to shield your body against EMF, wifi and cell phone towers. Promotes overall well being by cleaning up electronic pollution around you.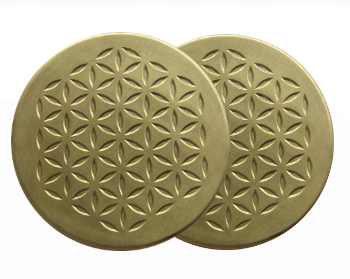 2 Bronze Orgone Charge Plates. Can be used to preserve food longer, structure your drinking water to be more energized, placed under a pillow to help you sleep, or placed in a room to clean up electronic pollution and shield against EMF, wifi and cell phones.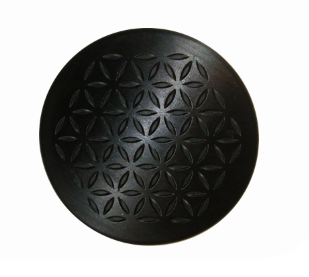 1 Shungite Charge plate. While all of our orgonite products contain shungite, this charge plate has extra shungite in it for a more powerful effect. Shungite is a very rare stone that comes from a meteor that can only be found in Karelia Russia. This mineral has some incredible scientific properties that can be used to improve your health and environment. It is the only known natural material that contains fullerenes which are powerful antioxidants.
4 Orgone Pyramids. These pyramids can be placed around your home or office to create a protective grid over your property. Due to the pyramid shape, the tip points the ion energy straight up into the atmosphere and can clear up chemtrails above your home.
.
About Orgone
Orgone is a word used to describe the life-force energy which permeates all of nature and living beings. Orgonite is a natural technology created to emit neutralizing orgone energy that can be measured as negative ions in the atmosphere.
Our orgone products are handmade passive ionizers that help to clean the environment around you and your home. We make our orgonite in our little workshop in Morocco using a blend of quartz, shungite brass and iron oxide powders encased in an epoxy resin. Many people use orgonite to help defend against electronic pollution in their environment caused by things such as cell phones, wifi, and electromagnetic microwaves.
Contest Guidelines:
Entries will be collected for this contest for approximately one month. The contest Winner will be chosen and announced on November 15th.  The contest winners name and country will be emailed the announcement will be put up on the website page and also on Facebook.  (we will never share anyone's personal information or address. Just your name and country)
All materials including shipping is paid for by the FTW organization and we will ship the package anywhere in the world. Please allow up to 30 days for delivery as we handmake each product to order.
The only thing we ask for from the contest winner is that they take a photo of the orgonite they received so that we have something to share with others publicly. This can be a photo of your package arriving, or where you chose to place the orgonite, or of yourself holding the orgonite.
If you have any issue with your order please contact us at fixtheworldproject@gmail.com and Tivon or Naima of the Fix the World Organization will personally assist you.