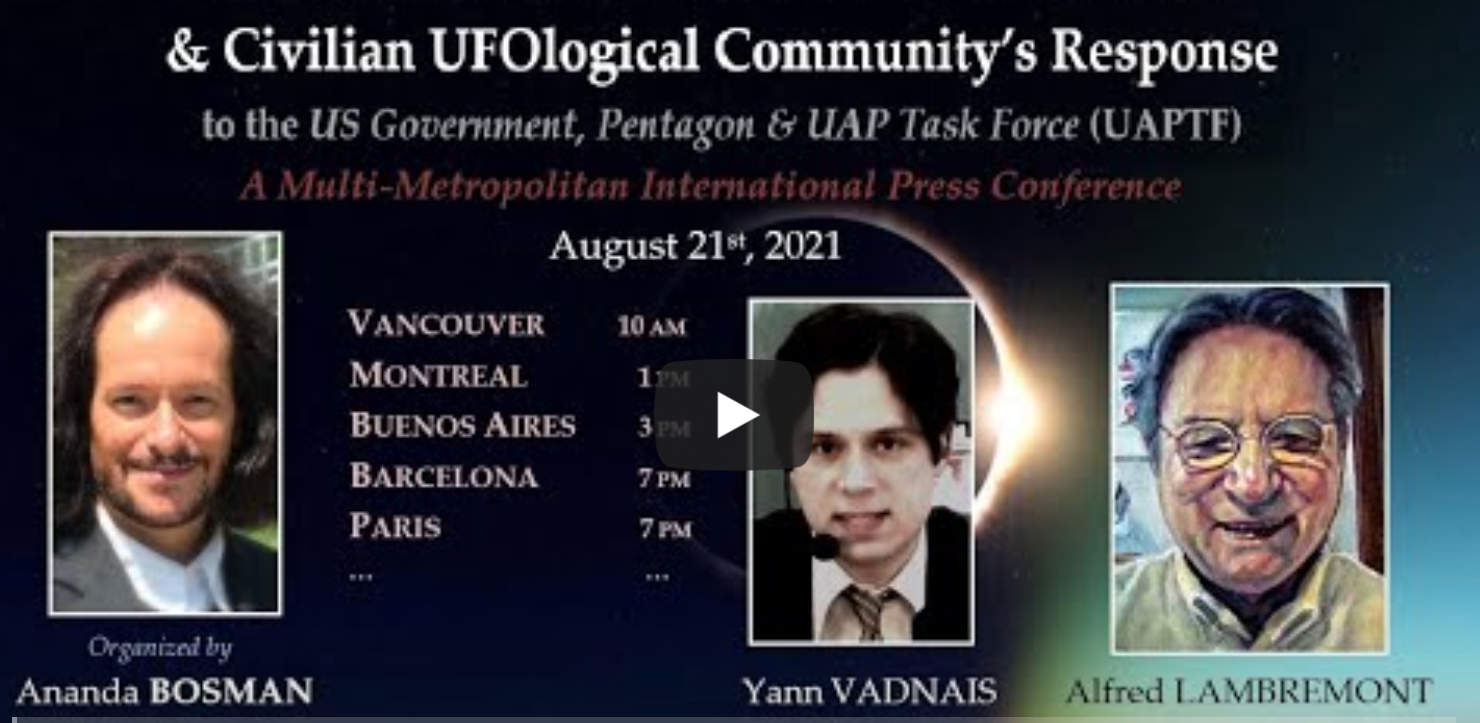 Suggested viewing from one of our members:
The Full Panel of the International Academic & Civilian UFOlogical Community's Response to the Pentagon, & UAP Task Forces UFO Preliminary Report.
All panelist for the English speaking wing, Vancouver. Shown without discussions between panelists, as in the Live press conference. Only the panelist statements.