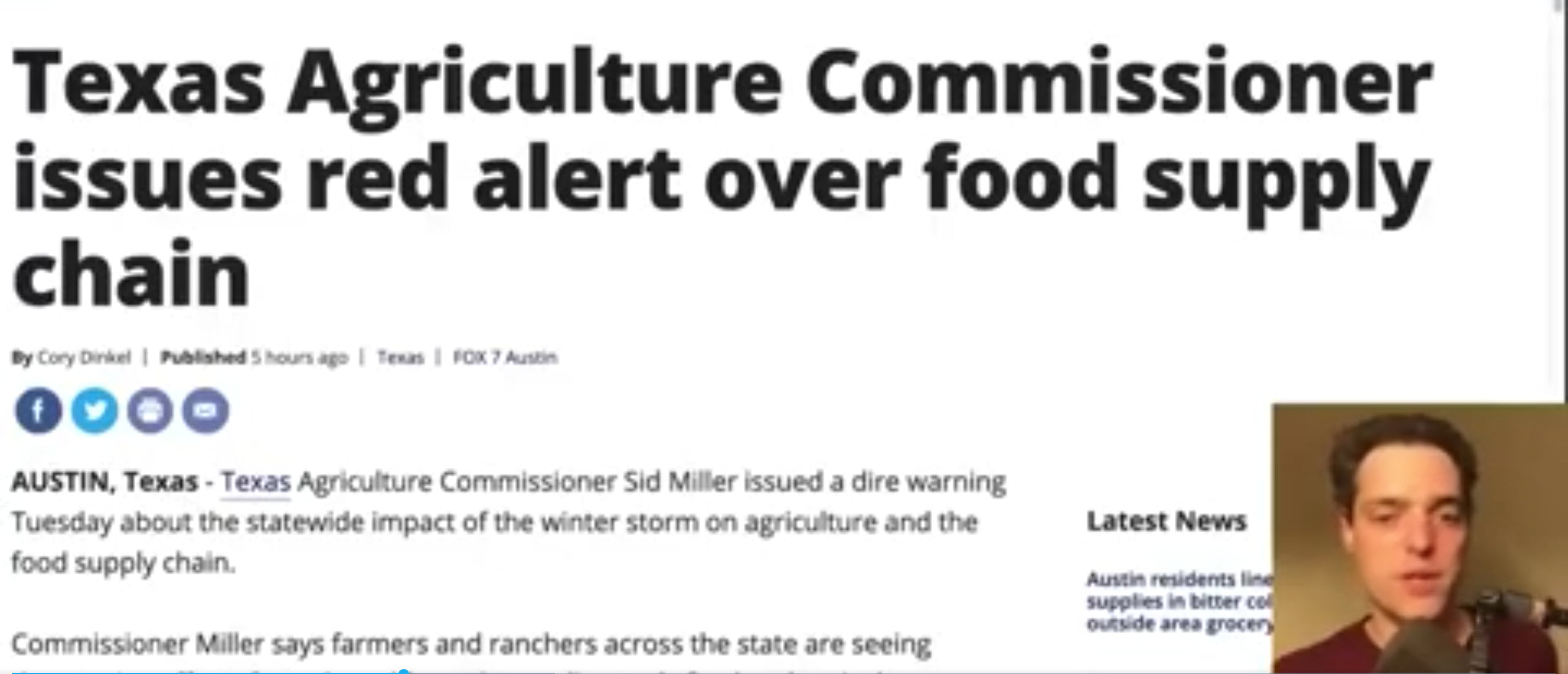 Food Supply Chain Shutting Down
Video from Ice Age Farmer about the Grand Solar Minimum
As blackouts are occurring throughout Texas and in other areas of the country, the food supply chain in the country is being threatened.
Are we seeing "Problem, Reaction and Solution" as we are being forced to move further into the planned Agenda 21 and Agenda 30.
Texas' Ag Commissioner has issued a RED ALERT as the power grid is down and our food supply is grinding to a halt. Agriculture is not "critical infrastructure," and reports of blackouts tonight extend to ND, SD, NE — livestock producers unable to provide water to their animals, and farmers unable to deliver to grain elevators that are shut down. Welcome to the Grand Solar Minimum. Christian breaks down the latest on this developing situation.
FULL SHOW NOTES: https://www.iceagefarmer.com/2021/02/17/red-alert-food-supply-chain-shutting-down-as-blackouts-spread-grand-solar-minimum