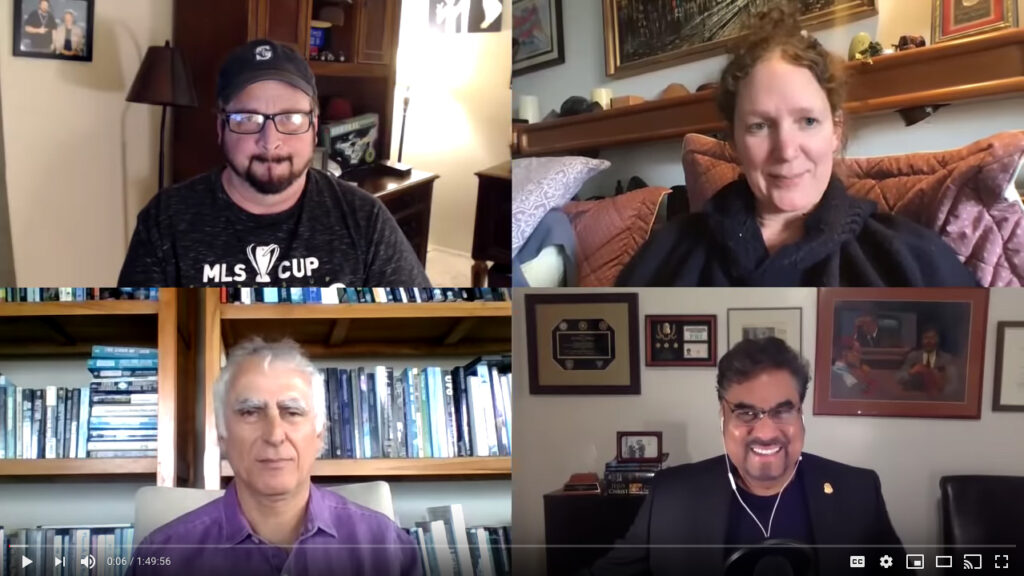 In these uncertain times knowledge is power. Information is vital to understanding. Becoming conscious requires asking questions.
In this discussion with some of the alternative media's highest regarded investigators and seekers Dr. Michael Salla, John DeSouza, Laura Eisenhower and Mike Bara they go around the world with insight from intelligence sources and uncover items miles away from the mainstream media's portrayal of the current coronavirus event.
The team discusses the trending emptiness of hospitals, the 3,000 troops that were dispatched to NYC, drone swarms, the MILCOM or Military Communications that went into effect with a 72-hour window, as well as Trump's public statement that forces in Latin America will be dealing with human trafficking of women and children. There's also discussion of the war to eliminate the cabal and rescue children from underground facilities in LA, New York and elsewhere.
The team also gives their take on 5G and the possibility that the described 10 Days of Darkness could be related to the underground operations currently taking place – which happens to align with the Prepare for Change info from Cobra regarding the numbers of Alliance and Resistance forces that are occupied underground.
While not intended as the absolute definition of what's going on with the current events, this discussion is an eye-opener and adds plenty of verifiable information to the discussion. As part of his final comments, Mike Bara says, "If this isn't the storm, there's not going to be a storm."