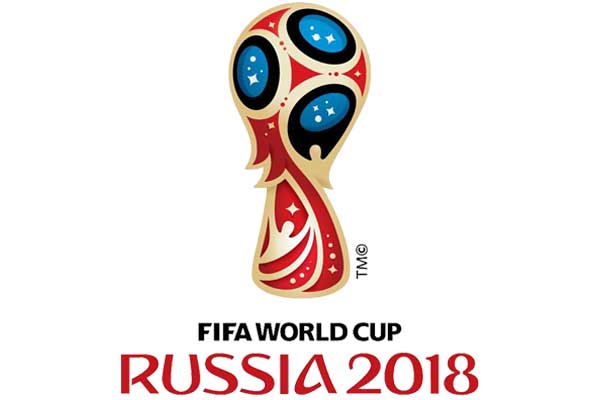 With only a few hours till the beginning of the sporting world's most important event – the FIFA World Cup 2018 – in Russia, millions of people around the globe are preparing for what promises to be an exciting edition of the football extravaganza.
Running June 14 to July 15, this year sees the return of Panama, Tunisia, Senegal and Egypt who have been absent for many years. Egypt, for example, returns after 28 years, making an appearance in Italy in 1990.
The 2006 edition winner Italy will not be part of this World Cup much as 2010 runner-up Netherlands since neither team made it out of the qualifying stage.
The games will be held in over 11 cities and 12 stadiums; 32 teams will compete in 64 matches for the world's most important trophy.
Fight for glory
The competition will not be an easy deal for the teams this year, as this edition will feature a lot of new teams and players that will compete for the trophy.
2014 champions Germany are well equipped and ready to compete for another trophy under the supervision of their coach Joachim Lov.
Meanwhile, the Brazilian team wants to redeem what was lost during the last edition in front of their fans after losing 7-1 from the German team.
Look to Belgium to be the black horse, this year. Armed with world class players like Eden Hazard, Kevin De Bruyne, and Romelu Lukaku, Belgium is ready to be one of the toughest competitors for all teams.
France also is considered from the top nominees to hold this year's title due to the number of players on their team, such as Paul Pogba, Antoine Griezmann, and Raphael Varane.
Despite what recently happened with Spain's coach Julen Lopetegui being sacked two days before their first match, 2010 World Cup title holders Spain are considered to be one of the stronger prospects this year.
Spain's rival in group B Portugal will do their best to compete for the trophy depending on their legend, Cristiano Ronaldo.
Of course, Argentina – which has a roller coaster history of trials and tribulations since 1986 – remains a powerful contender, especially as it boasts Lionel Messi, Sergio Aguero, and Paulo Dybala.
Players to watch out for
This year, fans will witness players that are supposed to be top performers in football, each of them will have his own motive to glory.
All football fans are waiting to see the Brazilian star Neymar Jr, after being the most expensive player in his transfer from Barcelona to PSG; and, after his injury in the last edition quarterfinals and the fail of Brazil after his injury.
Last season, Neymar played in total 31 matches, scored 29 goals and made 16 assists.
Colombian star James Rodriguez is awaited to perform in this edition after being the top scorer of 2014; he will be aiming to break German Miroslav Klose's record of being the historical top scorer of the World Cup.
How he leads his time in Russia will determine his rise or fall in the next transfer market.
Klose's record is also likely to come under the offensive from Thomas Muller his teammate in Bayern Munich and on the German team.
He just need seven goals to be named the historical top scorer of the World Cup. The German lad has appeared 51 times last season, scoring 17 goals and assisting in 17 goals.
Meanwhile, leading his Liverpool team to the UEFA Champions League final and leading his national team to qualify to the World Cup, the Egyptian king Mohamed Salah is expected to be one of the featured players in Russia.
Despite his injury two weeks ago, Salah is expected to lead Egypt starting from the second match against Russia.
Egyptians will be waiting to see their start leading his team, especially after his performance last year with Liverpool FC. Being named as the best player of the Premier League as well as the top scorer will increase the focus on him, especially that his performance in Russia may increase his ability to win the Ballon d'Or.
Salah's teammate in Liverpool Sadio Mane' is expected to glow leading his national team Senegal, especially after his extraordinary performance with the Egyptian last season in Liverpool FC.
Mane' appeared last season in a total of 48 games, scored 20 goals, and helped in making eight goals.
Tottenham striker Harry Kane will be one of the highlighted players leading his national team England. Kane who has scored 42 goals in a total of 55 appearances is expected to be transferred out to Real Madrid next season; his performance at the World Cup may change a lot in his value and might increase competition between teams to buy him.
The French Antoine Griezmann is expected to be one of the prominent players this year, after his outstanding performance with his team Atletico Madrid last year.
Griezmann's performance in Russia may totally affect his price especially after the competition between Barcelona and Manchester United to buy him. Griezmann scored last season 30 goals in different competitions in a total of 59 appearances.
Goalkeepers also will be a main part of the competition, especially after the significant performance of attackers last season. Leading Spain, David De Gea is expected to be one of the World Cup's top players not only goalkeeper.
With his spectacular saves, De Gea may lead Spain to semi-finals then to the trophy just with maintaining the clean sheet with his national team as he does with Manchester United.
By Hussein Moataz for The BRICS Post